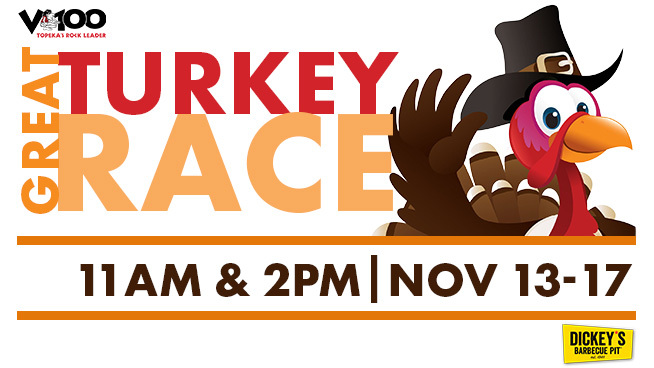 It's time for the V100 Great Turkey Race!
You could win a delicious Thanksgiving dinner from Dickey's BBQ.
To enter just listen to V100 from November 13th to November 17th, and be ready to call when you hear the turkey gobble. We'll have two chances to qualify every day, one at 11:00 a.m. and another at 2:00 p.m. Be the ninth caller and you'll receive a turkey (a number) that represents your contestant in the race.
Then on November 17th, we'll line up all the turkeys and blow them down the track with a leaf blower. The first turkey to cross the finish line will be the winner, and the lucky listener who owns that turkey will get the grand prize: a Thanksgiving feast for twenty from Dickey's BBQ.
Tune in to the V100 Great Turkey Race and get ready to gobble up some good times!