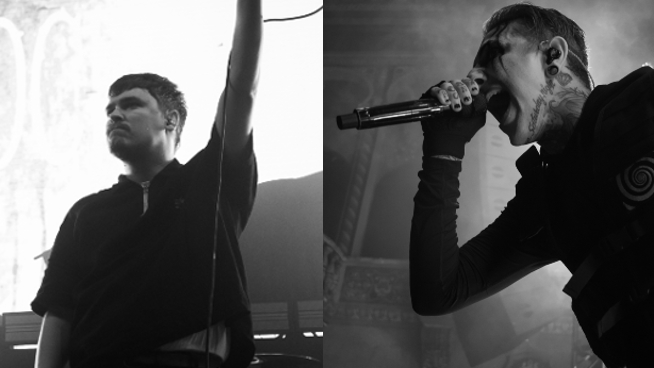 One of the heaviest bills of the year rolled through Kansas City on Saturday for a sold out show at the Uptown Theater. Motionless In White's Scoring The End Of The World Tour with special guests Knocked Loose, After the Burial, and Alpha Wolf.
Knocked Loose have done nothing but skyrocket in popularity over the last year. They've been a staple in heavy music for the last several years, most notably because of the iconic ARF ARF, but this year they've played a lot of mainstream festivals which has taken them in further. Knocked Loose bring a level of energy and aggression that is unmatched in the live performance space. Mixing in classics and new singles "Deep in the Willow" and "Everything Is Quiet Now," Knocked Loose blew me away.
Motionless In White have been touring for years and they've been coming to the Kansas City area for a long time, but I don't think they've had a show as hyped up as this one. Part of that is the full lineup, but a lot of it is this tour is the last one on the current album cycle and is serving as their version of an Era's Tour. Lead vocalist, Chris Motionless, wasn't feeling 100% so we got an abbreviated set, but everyone still got their money's worth.