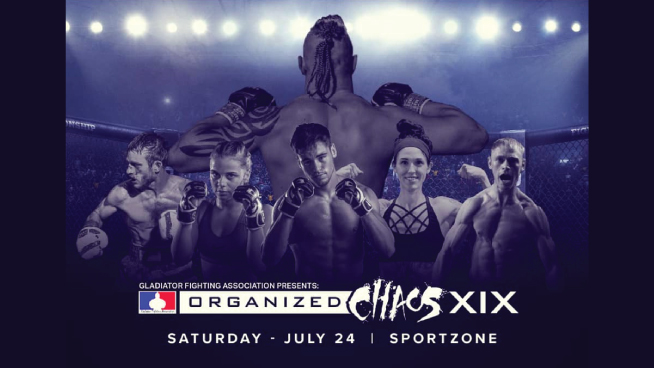 Tune into V100 during Robert's show (July 19-23) to find out how to score tickets to the Gladiator Fighting Association Event.
Their Organized Chaos XIX event will be on July 24 at Sportzone in Topeka! 5 winners will receive a four-pack to enjoy the fight with 3 of their friends. Can wait and want to buy your own tickets? General admission tickets start at $25. Get yours HERE.
Matchups include:
205 – Colton Hill vs Jett Jones
205 – Andrew Espinoza vs Nathan Becker
205 – Spencer Feuerborn vs Zeb Vincent
155 – Brad Robinson vs Brexton Everett
Heavy Weight – Jon Lautt vs Travis Polsgrove
145 – Andy Harris vs "King" James Cody Jr.
Keep up to date with all fighter info on their facebook HERE.
Official Rules – Gladiator Fighting – KDVV-FM.docx