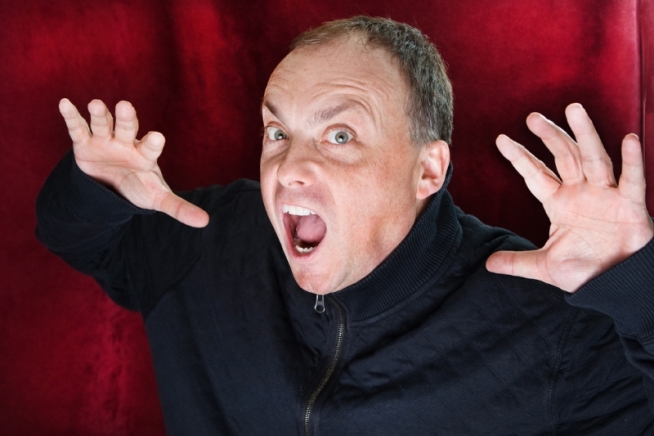 Lou Brutus, self-proclaimed Sonic Warrior, has been one of the most acclaimed radio hosts of the last two decades.
He was named The Best Nationally Syndicated DJ in America by his peers at the 2013, 2014 & 2015 Radio Contraband Rock Radio Awards. He is the only winner in the history of this award to date.
Through his twenty plus years of national syndication, fifteen plus years on Sirius XM Satellite Radio and successful work in Chicago, Boston, Philadelphia, Washington DC and Providence, he is an instantly recognized voice to radio listeners across the U.S.
Brutus has garnered tremendous amounts of positive press for both his intensely creative on air work and ground breaking original programming… all without ever running afoul of the F.C.C. Publications such as Rolling Stone, USA Today and Entertainment Weekly have sung the praises of his work.
Lou is considered to be one of the finest interviewers in the media. His deep knowledge of music has made him a favorite of artists as diverse as Metallica, Disturbed, Reba McEntire, Theory of A Deadman, Smashing Pumpkins, Avenged Sevenfold, Rush, Tool, Wynonna, Slipknot, A Perfect Circle, KISS, Rancid, Stone Temple Pilots, Stone Sour, Fleetwood Mac, The Ramones and 3 Doors Down.
His roots in the music community go deep through many genres. He has the ability to move through the worlds of Active Rock, Alternative, Country, Punk, Metal and Classic Rock with a strong understanding of each genre as well as connections with the movers and shakers.
Check out the latest from Lou HERE