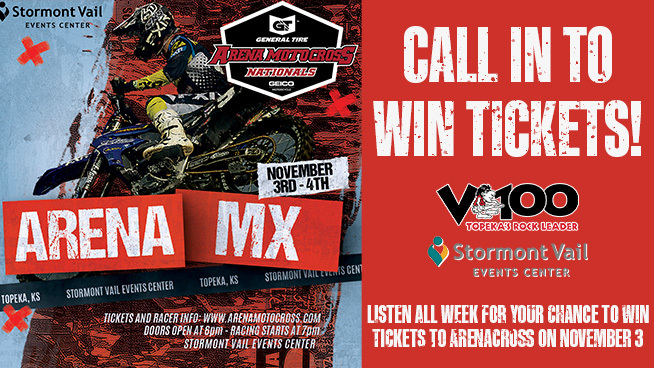 If you're a fan of adrenaline-pumping tunes and heart-thumping action, listen up!
From Monday, October 23rd to Friday, October 27th, your chance to score big is here. You could score two tickets to the adrenaline-fueled Arenacross event at the Stormont Vail Events Center on November 3rd.
How to win:
Tune in toV100 at 11 am sharp.
Be the 9th caller when they announce the contest.
Set your alarms, crank up the volume, and get ready to call in. This isn't just about winning tickets—it's about speeding and winning.