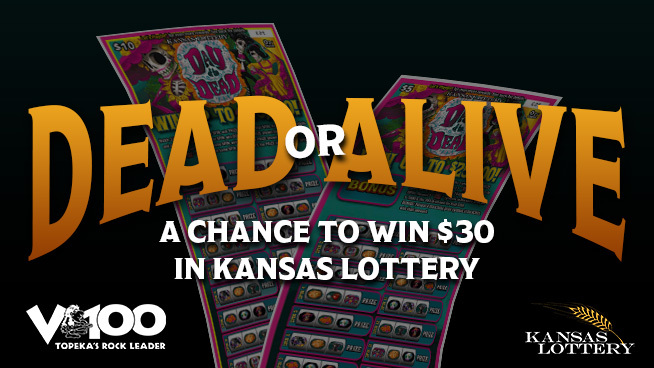 You don't want to miss a thing when it comes to this contest! V100 is giving you a chance to win BIG with $30 in Kansas Lottery ticket vouchers and the opportunity to see Aerosmith perform at the T-Mobile Center in Kansas City.
All you have to do is call in from September 11th-22nd to play a game of dead or alive. You'll be quizzed if a certain celebrity is alive or not.
Each correct guesser gets a $30 Kansas Lottery "Day of the Dead" ticket voucher and is entered for a grand prize of $100 from the Kansas Lottery and two tickets to see Aerosmith perform in KC on November 16th.
You'll be "Cryin'" if you miss your chance to get in on this "Amazing" contest!