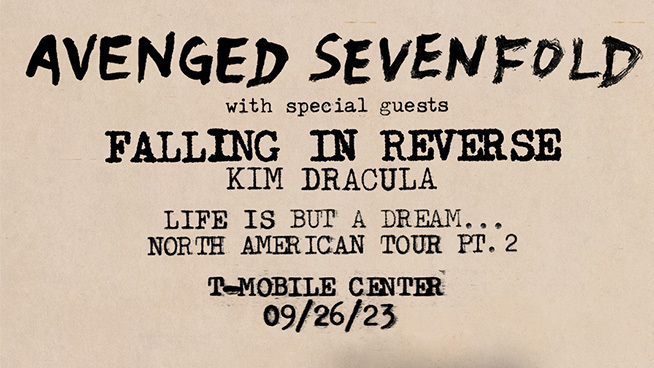 Are you ready to rock with Avenged Sevenfold? If you are a fan of their sound, you won't want to miss this chance to see them live ON US at the T-Mobile Center on September 26th. But that's not all, you could also win a signed vinyl copy of their new album "Life Is But a Dream."
How can you enter to win? It's simple: all this week, just be caller nine at 11 am and you will get four tickets to the concert.
Don't miss this opportunity to rock out with Avenged Sevenfold and win a rare collector's item. This is the ultimate prize for any rock lover, so don't let it slip away.