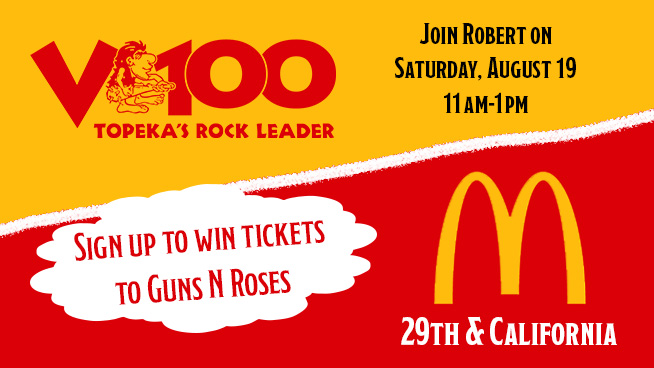 You don't want to miss your opportunity to meet Robert at McDonald's on 29th and California because he is giving away Guns N Roses tickets and will broadcast live from the event!
Not only will you be able to have a chance to see Guns N Roses live, but you might find your next career.
McDonald's is hiring managers and crew members for their new Topeka Service Area on the new Kansas Turnpike, which opens this September. This new and fun atmosphere includes a premium pay rate, a flexible schedule, free food on your breaks, all your tolls paid, and advancement and management opportunities.
McDonald's also offers training and development and up to three thousand dollars in tuition assistance. Apply online today at KSMcDonalds.com.
Join us this Saturday, August 19 from 11 am to 1 pm to get in on the action.