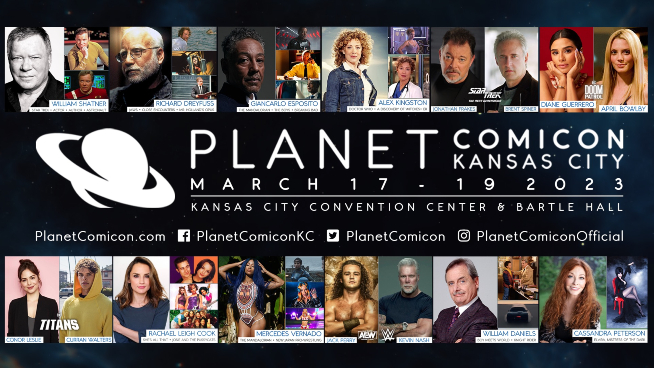 Planet Comicon Kansas City has come and gone for 2023, but the memories made will remain!
This year's event saw guests from across the entertainment industry like Giancarlo Esposito, Richard Dreyfuss, William Daniels, William Shatner, and many more. Along with an amazing lineup of guests, Planet Comicon Kansas City featured booths with artists of all mediums, collectables, comic books, cosplay, droid builders, and so many other amazing activities.
Our highlights for the weekend include the celebration of JAWS. There was a screening of the film on Saturday night where snacks were provided thanks to some awesome Kansas City companies like Guy's Chips and James' Lemonade, and Richard Dreyfuss introduced the film.
On Sunday, the JAWS celebration continued with a panel that featured both Richard Dreyfuss and Jeffrey Kramer. They spoke about their experiences making the film and answered fan questions. As a massive JAWS fan myself, this was something that was really special.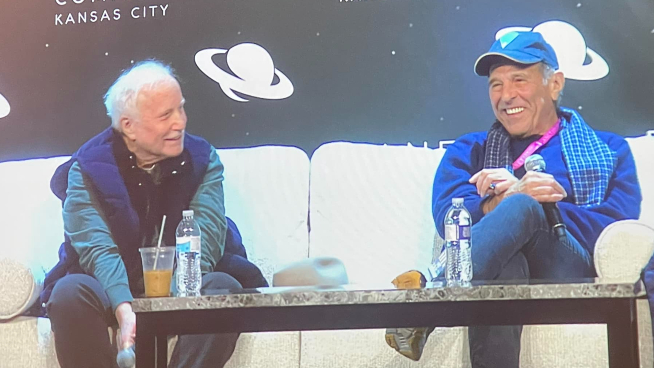 Were the lines long? Yes. Do you have to do a lot of walking? Yes. Is it all worth it to give you the chance to maybe meet your hero, participate in a cosplay contest, or Avatar trivia? Absolutely.
Hear Ethan talk about his Planet Comicon Kansas City experience on the latest episode of the Caveman Cinema Podcast!
Planet Comicon Kansas City will be back March 8th – 10th, 2024! But, if you're a fan of Anime, the organizers are starting a new event called Planet Anime Kansas City. It will take place October 21st and 22nd, 2023.