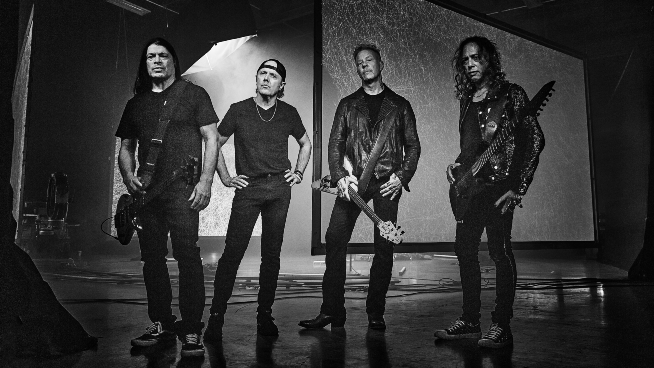 Metallica have announced that their new album 72 Seasons will be released on April 14th, 2023. Along with this announcement, the band released their new single "Lux Æterna," and their upcoming M72 world tour which finds the band performing two nights, with two unique sets, and different openers each night in select cities. Check out the video for "Lux Æterna," the full album track list, and tour dates below!
Speaking on the concept of the album title, James Hetfield said: "72 seasons. The first 18 years of our lives that form our true or false selves. The concept that we were told 'who we are' by our parents. A possible pigeonholing around what kind of personality we are. I think the most interesting part of this is the continued study of those core beliefs and how it affects our perception of the world today. Much of our adult experience is reenactment or reaction to these childhood experiences. Prisoners of childhood or breaking free of those bondages we carry."
The complete track listing for 72 Seasons is: 72 Seasons, Shadows Follow, Screaming Suicide, Sleepwalk My Life Away, You Must Burn!, Lux Æterna, Crown of Barbed Wire, Chasing Light, If Darkness Had a Son, Too Far Gone?, Room of Mirrors, and Inamorata.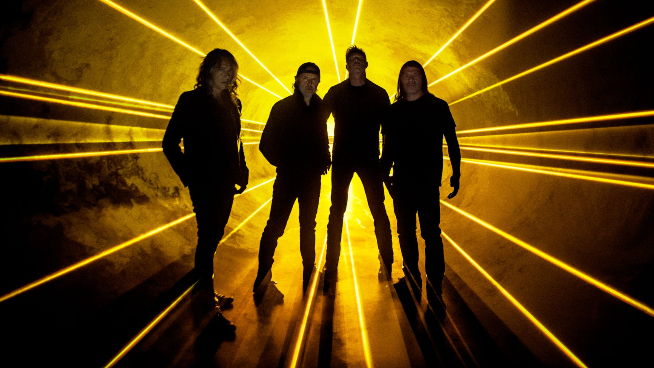 2023 NORTH AMERICAN TOUR DATES:
Aug 4 & 6 – East Rutherford, NJ – MetLife Stadium · Aug 11 & 13 – Montreal, QC – Stade Olympique · Aug 18 & 20 – Arlington, TX – AT&T Stadium · Aug 25 & 27 – Inglewood, CA – SoFi Stadium · Sept 1 & 3 – Glendale, AZ – State Farm Stadium · Nov 3 & 5 – St. Louis, MO – The Dome at America's Center · Nov 10 & 12 – Detroit, MI – Ford Field
2024 NORTH AMERICAN TOUR DATES
Aug 2 & 4 – Foxborough, MA – Gillette Stadium · Aug 9 & 11 – Chicago, IL – Soldier Field · Aug 16 & 18 – Minneapolis, MN – US Bank Stadium · Aug 23 & 25 – Edmonton, AB – Commonwealth Stadium · Aug 30 & Sept 1 – Seattle, WA – Lumen Field · Sept 20, 22, 27, 29 – Mexico City, MX – Foro Sol