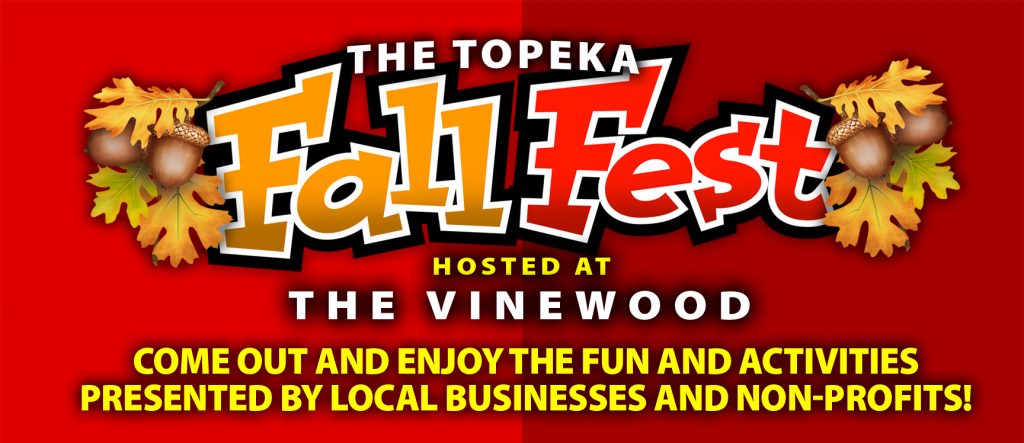 The 2nd Annual Topeka Fall Fest will be held this Saturday, Oct. 8, 2022, from 10 am – 3 pm, at the Vinewood, 2848 SE 29th St. Live music, a craft & vendor fair, and food trucks are just a few of the activities that you can expect to see. Plus, a health & fitness fair will be onsite, and the kids will be able to enjoy a wide variety of games and activities.
Admission is free! Dozens of local businesses, non-profits & churches will operate games & activities such as Face Painting, Craft Stations, Inflatables, a Petting Zoo, a Cake Walk, Pumpkin Decorating, and more!
For more information, call 785-640-6399 or email [email protected] to be a vendor. Or, you can visit the Topeka Fall Fest 2022 on Facebook by clicking here!