ARE YOU READY TO ROCK?!
Thursday, September 15th Great White and Quiet Riot will be at the Kansas State Fair and V100 wants you there! We are hosting an on air contest to give away free tickets to their show! Want to know how to win?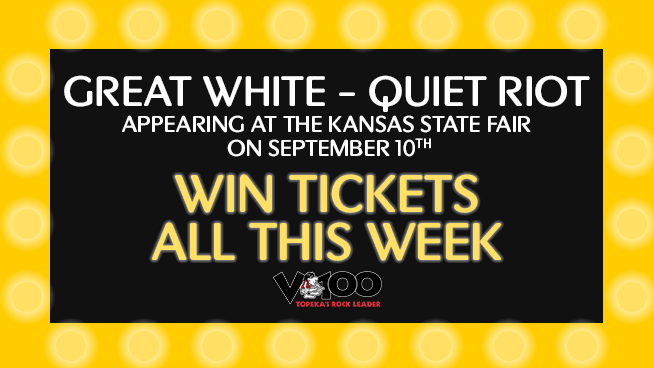 On Sep. 6th – 9th we will randomly play either a Great White or Quiet Riot song.
Listeners will then have to call into the station.
The caller to win the tickets must be caller nine.
Good luck!!