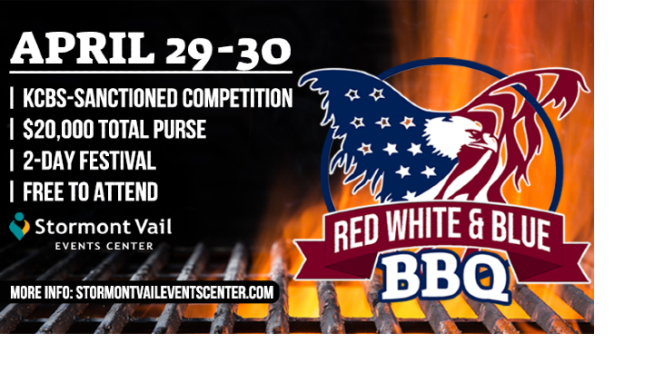 Starting Monday (4-18-2022) go to our Facebook and enter to win 25 BBQ Bucks to spend on BBQ on Friday, April 29th at the first annual Red, White & Blue BBQ. It is a BBQ competition with contestants from all over North America.
Also, on Friday there will be live music, beer gardens, and face painting.
Saturday includes judging, food trucks, a barn dance, and a fireworks show.
This event is at The Stormont Vail Event Center on April 29-30 and is free to attend.
Winners will be selected on Friday, April 22nd.
Go here for more information on the event: https://www.stormontvaileventscenter.com/events/2022/bbq2022