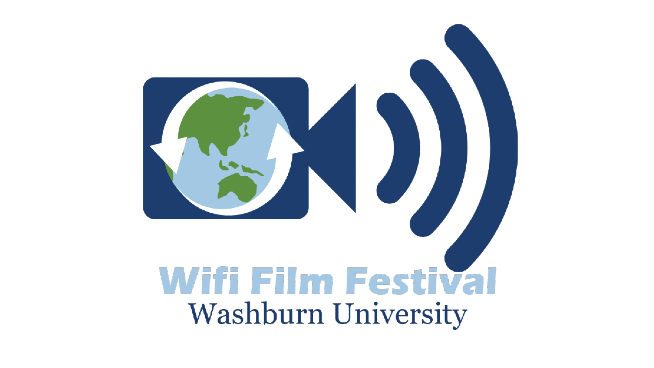 As has almost everything over the past year, the 2021 WIFI Film Festival is happening online! Professor Matt Nyquist talks with Ethan about the upcoming festival.
The 2021 WIFI Film Festival will take place April 22nd-24th, and we're getting excited to see films created by local Washburn University students, plus films from all over the world. Ethan got a chance to chat with Professor Matt Nyquist, founder of WIFI Film Festival, and get all the details about the virtual events they have planned for this year! Watch their conversation below.
In August 2018, the Department of Mass Media faculty created an internal organization called the Washburn International Film Institute, or WIFI for short. Under the direction of Nyquist, a dedicated leadership composed of Washburn faculty and valuable community members was formed.
The first year's festival was a booming success, and unfortunately last year's was cancelled in the midst of the pandemic. Nyquist and his students have rallied up and are ready to tackle any concern that comes up with the festival this year. With it being based all online the students and faculty are creating a way that we will never have to miss out on another WIFI Film Festival ever again.
Find details regarding the festival schedule, panels, workshops and more here.