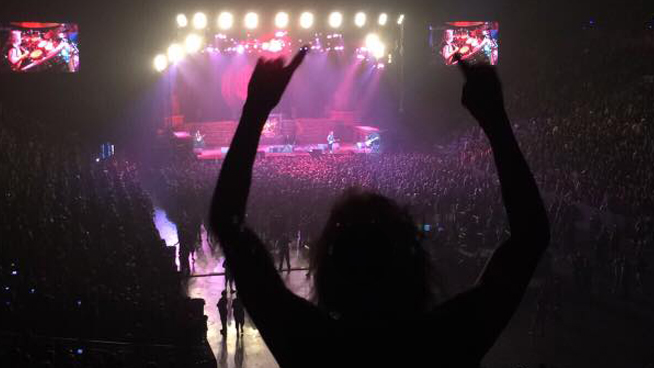 V100 has looked into the future and we've seen your destiny… 2019 is your year to party like a rock star… with V100's Ultimate Ticket To Rock. We've teamed up with Noto Expert Auto Service to give one lucky listener a pair tickets to every local concert and event we get access to next year!
Zeppelin gets back together and we get tickets? So do you…
When KISS hits kc — you're there…
The Knights Of Columbus hook us up with their fish fry?
Its Friday night hush puppies.
Listen weekdays between 10 and 6… and when you hear the Ticket Window open… be caller 10 and you're instantly qualified for the Ultimate Ticket To Rock! Oh and you'll win free food from Red Robin, too!
The folks at Noto Expert Auto Service know it can be frustrating when your vehicle breaks down, especially when you don't know anything about fixing it. That's why they'll explain everything thoroughly, so that you know exactly what happened – and there are no surprises later. When your car warranty runs out and then it breaks… It can be costly. NOTO Expert Auto Service provides you a great service and gets your vehicle back on the road, for a fraction of the cost that a dealership would charge. So when your car breaks down and you feel like everything is falling apart. call NOTO Expert Auto Service, so you can get your vehicle fixed and back on the road ASAP. Service virtually any make or model. NOTO Expert Auto Service… It's more than just a name. They put their reputation behind their work. Highway 24, a half mile east of Topeka Boulevard.