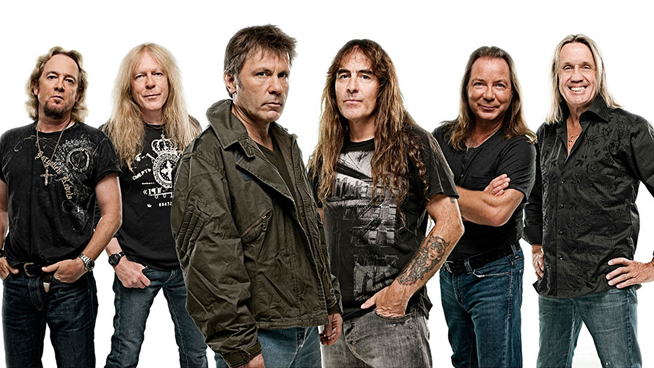 IRON MAIDEN and new rock sensation GHOST are joining forces to invade Kansas City's Sprint Center this Summer. "The Book Of Souls World Tour" rolls thru July 11th, 2017 as part of a world-wide tour that covers 34 countries around the globe.
Steve Harris commented;
"We will, of course, be bringing the full production with us including all the Eddies and the Maya-themed stage sets. There's been a great reaction from everyone to this tour's theme, people really seem to love it. We're still deciding on the final set-list and we'll work that out once we get into rehearsals. Most of our North American fans haven't seen the show yet so as we want to give them the same Book Of Souls live experience that we took around the world, it's unlikely we'll change much. And of course we know our fans appreciate us playing a lot of the older songs too, so we will continue to do that!"
The Book Of Souls is Maiden's first ever double studio album and their most successful chart-wise to date, debuting at the No. 1 spot in over 40 countries around the world and No. 4 in the U.S.A.