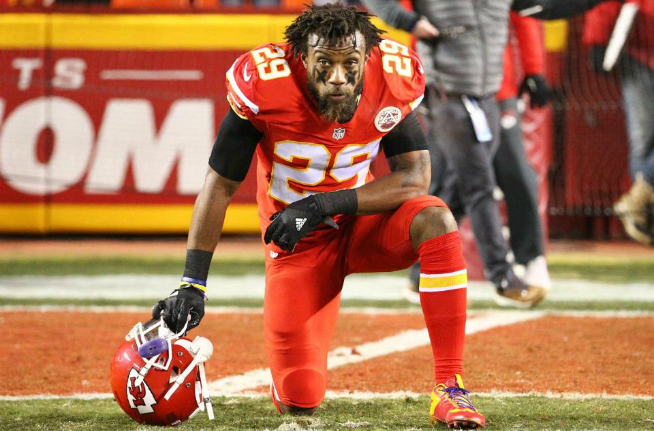 Wow what a day in the Chiefs Kingdom! After a long negotiation that took us nearly up to the deadline, the Kansas City Chiefs and Eric Berry have agreed to a 6 year $78 Million contract which will make Berry the highest paid Safety in NFL History. The contract also includes $40 Million guaranteed. The deal is well deserved for Berry, who had a second consecutive All-Pro Season after beating cancer in 2014. It was also very important for the Chiefs as an organization on 2 levels:
It means they have the ability to place the Franchise Tag on Dontari Poe to keep him in Kansas City (should they choose to do so).
It shows that the Chiefs are a franchise who does right by their players. Eric Berry was Drafted by the Chiefs 5th overall in the 2010 NFL Draft, and this 6 year deal likely will keep him in Kansas City for the remainder of his career.
The breakdown and inter workings of the Berry signing will come out over the next several days. Suffice to say though, getting him signed is massive for the Chiefs organization.
However, there was also some somber news to come out of 1 Arrowhead Drive today. Minutes after the Chiefs announced their signing of Eric Berry, they also announced that they would be parting ways with Jamaal Charles. The release of Charles is not really a surprise. He's a 30 year old Running Back, who hasn't played for the better part of 2 years, with lingering health concerns, and he was due over $7 million this upcoming season. From the day the season ended, I think we all knew that this was coming. One of 2 things had to happen, Jamaal either had to take a $6.5 million pay cut to stay, or be released.  The move saves the Chiefs just over $6 million in cap space according to spotrac.com. I personally believe Jamaal Charles is a future Hall of Famer, as does his head coach Andy Reid. He is the Chiefs' all time leading rusher, and he holds the NFL Record for highest career yards per carry at 5.5.  My favorite memories of Jamaal Charles in Kansas City:
Jamaal bursts onto the scene with a 97 yard kickoff return against the Steelers in 2009 – WATCH
Charles totals a Chiefs team record 259 yards in a 44-24 defeat of the Denver Broncos to end the 2009 Season – Game Recap Here
Jamaal rips off a 91 yard run in the only highlight for the entire Chiefs organization in 2012 – WATCH
Charles makes the raiders cry with a 5 Touchdown performance in 2013 – WATCH