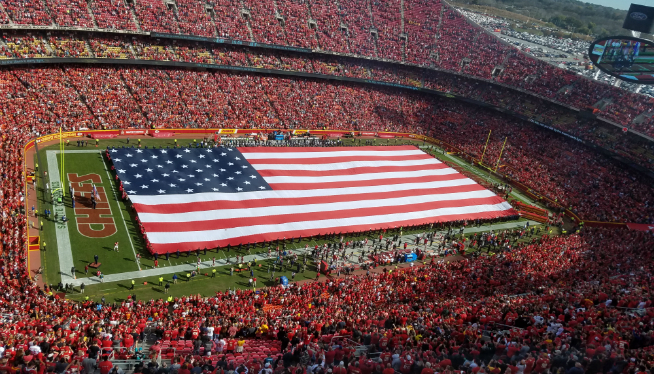 The Kansas City Chiefs moved to 6-2 on Sunday with a 19-14 victory over the Jacksonville Jaguars, and did it while only having half a team available.
I mean seriously. No Alex Smith, no Spencer Ware, no Parker Ehinger, after the first drive no Jeremy Maclin, eventually no Travis Kelce…and that's just on offense! Defensively we were missing D.J. White, Allen Bailey, and Justin March! That's 8 Opening Day Starters, add in Jamaal Charles and Justin Houston and you're looking at 10 of 22 projected starters out for this past week. Now, I don't care if you're playing the Jaguars or the Patriots, you're still playing an NFL team and it's hard to win those games. That being said, there are no excuses. You go out and (as former coach Herm Edwards would say) You Play to Win The Game! This particular one, coach Reid said it best in his post game press conference "We expect to win, and by the questions here I can tell you expected us to win, that's a tribute to Dorse (John Dorsey), and the guys that he's brought in". It absolutely is a testament to the job John Dorsey has done as GM of the Chiefs. I said it back in training camp, that this team was the deepest, top to bottom, Chiefs team I had ever seen. Boy, is that paying dividends half way through the season. As impressive as it was to come away with a victory, even against the lowly Jaguars, it wasn't without concern. So, while I'm pleased with the effort, pleased with the victory, per usual my take aways from the game will be both Positive and Negative.
Starting with the positives:
Dee Ford has come into his own! – I will be the first to admit, I had major doubts about this guy. Since the day he was drafted I've been one of his harshest critics. However, we're 8 games into the season and Ford has 9 sacks on the year. That's impressive. If he can continue his torrid pace, with Justin Houston coming back in the next week or 2; the Chiefs will have the scariest pass rushing duo in the league by far.
Phillip Gaines stayed healthy! – Gaines has been a frustrating player to watch since coming to Kansas City. He's in his 3rd year now, but he's only played in 22 games (out of a possible 42). He's always hurt. His potential is the reason we let Sean Smith leave in Free Agency. Finally getting through a whole game without getting nicked up is huge, and hopefully a sign of good things to come.
Cairo Santos – he was perfect on the day. 4/4 in Field Goals including one from 51 yards out. He's had a couple misses this year, but he's been mostly consistent. Love seeing him hit those long ones, and continue to be successful
Dustin Colquitt – that guy just continues to amaze. Constantly pinning the Jaguars inside their own 20 yard line and making them drive a long field was huge in a low scoring game.
On the other side though:
Nick Foles looked uninspired. He threw a lot of inaccurate passes. He took a couple of unnecessary sacks. He looked like a backup QB. That's not a terrible thing, but if there was any question about Alex Smith's job or any thought of a QB controversy brewing in Kansas City. They were put to rest by Foles' overall poor play.
Travis Kelce Tossed – lost his temper and got ejected. It was funny, and to a certain extent I get the frustration; but as I said on Twitter. The move was completely selfish and almost cost this team big. We can laugh at it because we hung on and won, it would not be near as funny had we lost.
Charcandrick West struggled –  West was the big surprise last season filling on for Jamaal Charles, this year he had been relegated to a spell back role. We kind of saw why, he didn't show explosion and had a hard time finding holes running the ball. He did make one big run at the end of the day to help us run out the clock, but outside of that, his day was totally lackluster.
Defense – Yes, we forced 4 turnovers and that's great. But we also gave up A LOT of rushing yards and let Jacksonville move up and down the field almost at will. We're a better team than that, and we have GOT to get back on track on that side of the ball with Carolina coming up.
No other observations really, outside of it being Salute to Service Weekend since we're on the road next week. Great Military Tribute before the game and at halftime (pregame pictured above). Always great to see that and I can't even begin to thank our Service men and women for all that they do for our country to allow us to enjoy NFL Sundays.  Thank-You from the bottom of my heart on that.
Next week we're on the Road to take on the defending NFC Champion, the struggling Carolina Panthers. Pregame will be Sunday morning at 11 with Kickoff at Noon. Exclusively heard in the Capital City on Topkeka's Rock Leader V100!
Go Chiefs!
-McLuckie