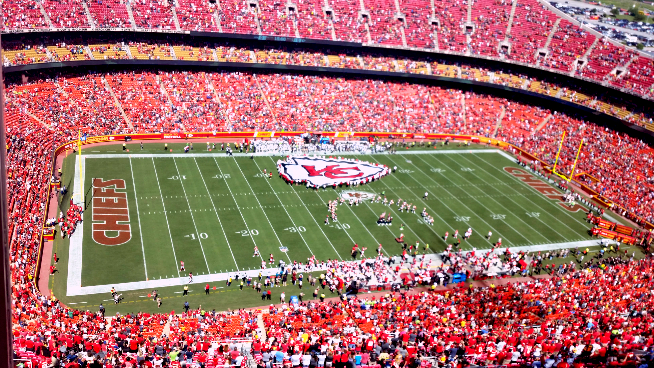 The Kansas City Chiefs opened up the preseason at home against the Seattle Seahawks on Saturday (8/13/16), and overall played a pretty decent game. Unfortunately, the scoreboard read Seattle 17 Kansas City 16 as they lost on a last second Hail Mary pass and 2 point conversion. However; as mom always said "it's not whether you win or lose, it's how you play the game" and in the preseason that old adage is a perfect description of what to look for. So while the game was lost, in rather frustrating fashion, the result ultimately doesn't mean anything. What does mean something though is the play of the key players –  from Derrick Johnson admitting that the run defense "let a few things go" to Cairo Santos making a career-long 58-yard field goal – It's all a preview of what's to come in 2016.
As for my observations, I had 3 positive takeaways from Saturday's contest, and 3 negatives.
Positives
Marcus Peters. The kid has an unbelievable nose for the football, the interception he made off of Russell Wilson in the first quarter Saturday was outstanding. He almost baited Wilson into throwing the ball his direction, and it paid off huge as he picked it off, right at the goal line and stopped Seattle's drive dead in its tracks.
The 58 yard field goal from Cairo Santos. Now, I know it's just a kicker making a long kick, but the last time the Chiefs saw a field goal of that distance was in 1997 against Denver by a guy named Pete Stoyanovich. Santos's career long to this point has been 53 yards, and he's been shaky beyond 50 yards throughout his first 2 years in Kansas City, but that 58 yard kick he made looked like it would have been good from 60+ yards. I spoke with Santos after the game and you could tell he was excited about it. He said the main thing he had been working on to improve distance and control is ball striking.  He said with the wind, and the way it swirls in the stadium, that getting a good strike on the ball is the only way you can keep it going right for the distance it needs. He also said that he's always had confidence in himself to make the kicks of that distance, and that he'd done it in practice before, but to do it in a game gives the coaches the confidence in him to be able to come through in those situations in the future.
The Depth. When John Dorsey and Andy Reid arrived in Kansas City in 2013, the Chiefs had a lot of front line talent already in place (Jamaal Charles, Derrick Johnson, Tamba Hali, Justin Houston to name a few) but behind them, there wasn't much. A lot was made of the "scrap heap crew" the Chiefs picked up that year around roster cut time, guys like Ron Parker and Jaye Howard from Seattle, as well as Marcus Cooper from San Francisco. All are key contributors to the Chiefs success in the last few years. As I watch the team this year, from OTAs, to Training Camp, and now their first preseason game, there's no doubt they'll cutting talent in a few weeks. That is a great spot to be in, and a testament to what Dorsey and Reid have done to improve the Chiefs from a top to bottom.
Negatives
The end of the game. Getting poor position on the Hail Mary pass was one thing, but then on the ensuing 2 point conversion to call time out to set your defense up, and then AFTER THE TIME OUT get a 12 men on the field penalty to move it half the distance to the goal was unbelievable. I know it's preseason for everybody, coaches included, but that absolutely cannot happen.
Execution of the offense (not counting Alex Smith and crew).  The first team offense went through Seattle like a hot knife through butter on the opening touchdown drive, but outside of that, the Chiefs story on offense was that of missed opportunity. Several dropped passes, including 2 by backup TE Ross Travis, that would have set the Chiefs up for TDs, instead lead to field goals and ultimately allowed Seattle to stay in the game long enough to win it. The offense needs to get more consistent and guys need to step up and make plays when they are presented the opportunity or they will not be long for the league.
The run defense was suspect. Seattle is a good running team. As Derrick Johnson said post game, "We knew they were going to come at us hard, every play, that's how they are, it's a great test for our first game of the season". Well that's all good, but the Chiefs didn't necessarily pass that test, as Johnson also admitted that they "let a few go" in terms of the rushing attack.  At the end of the game the leading tacklers for Kansas City were 2 Corner Backs, and that's a bad sign for your defense. It means either they're tackling someone who just caught a pass in front of them, or they're tackling an RB who's made it really far down field. Either way NOT good.
Other observations and thoughts:
Justin March is an exciting player, I hope he makes the roster.  He flies around and is always near the football on defense.
Mike Williams seemed to be in good rhythm with Aaron Murray.
Desmond Moses was playing like a man possessed for a while out there, getting after the QB in a big way, nice to see the depth in the pass rush developing.
The Chiefs first draft pick of 2016 was 2nd rounder Chris Jones out of Mississippi State, he played decent in his first game, didn't make a huge impact but showed some flashes
Tyreke Hill is VERY fast.  He's going to be exciting to watch this year.
Shoutout to Dadi Nicolas for getting the first sack of the game and getting everyone free Big Mac's!
I couldn't possibly be any more excited for this year's version of the Kansas City Chiefs. As always, you can hear every Chiefs game all season long on Topeka's Rock Leader V100 and you can reach me by following @m_c_luckie on Twitter or catch me with Sloan Monday's and Friday's all season long right here on V100!
Go Chiefs!
McLuckie